Enrolment for new catch-up tuition now open
The BBC have reported bookings for the new National Tutoring Programme have opened for disadvantaged pupils in England.
The catch-up tuition was introduced to help close the learning gap following clear that poor pupils lost out most when schools were closed.
Education Secretary Gavin Williamson said "This is about levelling up those opportunities."
32 organisations have been selected to deliver the programme for pupils from poorer families aged five to sixteen and are prepared for an influx of tuition bookings. 21 of the partners are for-profit organisations, while the remaining 11 are not-for-profit. The NTP said this reflected the applications, 62 per cent of which came from commercial organisations.
However, education unions say tuition should be delivered by qualified teachers.
The tutoring will be subsidised by 75% and some sessions could cost schools as little as £50 for a block of 15, say the organisers, the National Tutoring Programme.
Aim of the programme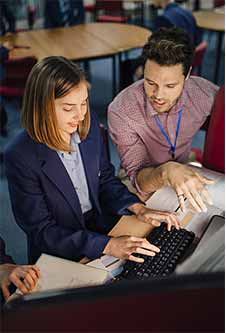 Five independent charities developed the scheme and is funded from part of the government's £350m allocation to tutoring through the £1bn coronavirus catch-up package.
tens of thousands of pupils enrolled before the end of term, with provision increasing after Christmas
schools able to choose the provider and type of tutoring that suits them best, whether face-to-face or online
15,000 tutors ranging from post-graduate students to qualified teachers and volunteers
"We need to do everything in our power to help pupils make up for any lost time, especially those from disadvantaged backgrounds," said Mr Williamson.
"Tutoring provides tailored teaching support to individual pupils and can be transformational in boosting academic progress.
"This is about levelling up those opportunities across the country."
Sir Peter Lampl, chairman of the Education Endowment Foundation which selected the organisations providing the tuition, said he was delighted schools would have access to high-quality tutoring.
"For too long, low income pupils have not been able to afford tutoring." "This is an important step in enabling them to access it."
Geoff Barton, General Secretary of the Association of School and College Leaders, while welcoming the programme said it was "an incredibly complicated way of delivering catch-up support when it would have been far simpler and quicker for the government to have given this funding directly to schools alongside other catch-up money".
"There is good evidence that small group tuition can be extremely beneficial, but this funding could have been used to support schools in delivering this through their teaching staff who already know their pupils, rather than this system in which schools buy in subsidised tuition from external agencies," he said.
Andrew Morris, assistant general secretary of the National Education Union, called the NTP "a cut-price scheme which doesn't require qualified teacher status and pays any qualified teachers who do sign up far less than they should be earning".
While Nick Brook, deputy general secretary of school leaders union NAHT said the scheme was not enough to help all pupils in need."
"The scope of the NTP this year appears to be capped at 250,000 pupils - a significant number but still a fraction of the 1.4 million children in receipt of free school meals."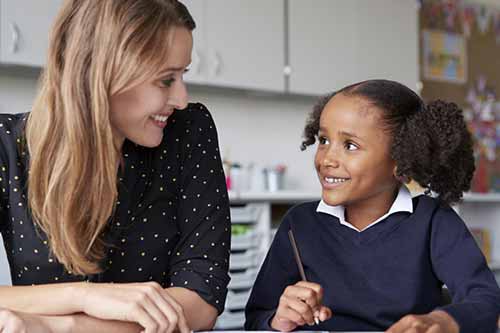 Support for a further two years
Nick Bent and Abigail Shapiro who co-founded the Tutor Trust which is one of the organisations selected and already delivers affordable tuition to schools in Manchester, Leeds, Bradford and Liverpool said the programme "puts rocket boosters under our mission of 'transforming lives through tutoring' across the North".
However, they too suggested it could go further: "We are doing all we can to support teachers and to help every child achieve their potential, despite family disadvantage or the impact of Covid."
"As an active member of the Fair Education Alliance, we campaigned for the National Tutoring Programme and we welcomed the Prime Minister's announcement in June.
"Now, we urge Mr Johnson to follow the logic of the evidence and of his own commitment to 'levelling up', and to fund the NTP for a further two years."