Lockdown leaves pupils three months behind with curriculum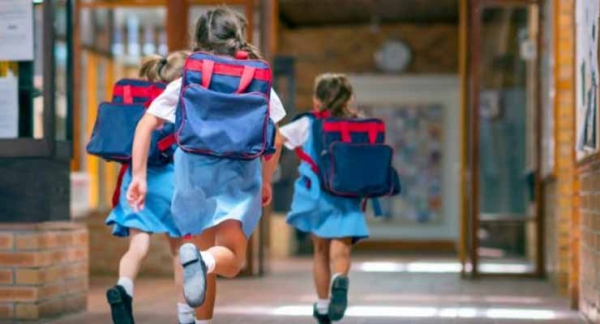 According to a survey to by the National Foundation for Educational Research (NFER) 98 percent of teachers questioned said their pupils were three months behind with their learning.
The survey took place before the end of term in July and consisted of nearly 3,000 school leaders and teachers from more than 2,200 mainstream primary and secondary schools.
Teachers only covered 66 percent of their usual curriculum for the year leaving pupils behind on their learning by the end of the 2019/2020 school year.
On average pupils were three months behind in their Education. However, 53 percent of those teaching in the poorest schools in England reported their students to be four months or more behind in their studies, compare to 15 percent of teachers in wealthier areas. 21 percent of teachers went as far as saying boys had fallen further behind than girls.

Gavin Williamson acknowledged the damage being done to pupils by not being in school in a letter to parents, in which he said: "If a child is not in school, they stand to lose far more than just a few months of learning. It could well put a huge dent in their future life chances. "Education is a birthright, so let's make sure we get all children back - back to learning, back to playing and back to being kids again."
The survey also found:

• Whilst the coronavirus regulations were in force 74 percent of teachers did not feel able to teach to their usual standards.
• In an open response question, 49% of 1,034 teachers whose teaching was affected said distancing requirements had a negative impact on areas such as group work and their ability to interact with pupils properly.
• More than half of school leaders (51%) also reported that they were using teaching assistants to lead classes.
• Teachers estimated that 44% of their pupils will need "intensive catch-up support", the survey said, with the percentage increasing to 57% in the most deprived schools.
Catch-up programme
The NWDR Chief Social Scientist, Dr Angela Donkin said: "Whilst it is crucial that children catch up, we should not assume that teachers will immediately be able to deliver the same quality of teaching, at the same speed, as before the pandemic."
"There remains a range of barriers for teachers and schools, which means catch-up should be seen as part of the ongoing process of learning recovery, for most pupils, rather than as a quick-turnaround solution." She added "Whilst it is crucial that children catch up, we should not assume that teachers will immediately be able to deliver the same quality of teaching at the same speed, as before the pandemic."

The statistics clearly show disadvantaged pupils and schools should be targeted for receiving additional support. All pupils were expected to learn at home throughout the summer term, but according to teachers only 38 percent of pupils returned the last piece of work that was set in July compared to 42 percent in May.

Those who were eligible to return back to school on 1st June when selected year groups were allowed to, just over half (53 percent) did so, with those from black, Asian and minority ethnic (BAME) backgrounds having lower attendance at 49 percent. Concerns over safety was the main reason parents did not send their children back to school.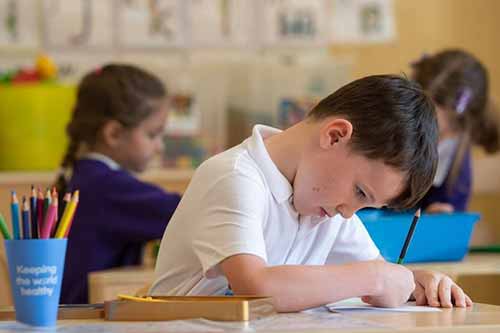 A £1billion Covid catch-up programme has been set up which The Department for Education said will tackle the impact of lost teaching time and include "targeted funding" for the most disadvantaged students.
Shadow education Secretary Kate Green said: "The learning that children have lost in recent months shows that keeping schools safely open to all must be a national priority in the months ahead."
"When schools are closed, we see deep inequalities become more entrenched, and those from the most disadvantaged backgrounds lose out most."
Labour leader Sir Keir Starmer called on the Education Secretary, Gavin Williamson to face parliament to explain "how he will protect" children's futures. "He needs to explain how he will make up for the damage already done, bring pupils up to speed and mitigate against the ongoing risk from the pandemic," Sir Keir added.
Mary Bousted, joint general secretary of the National Education Union, asked the government to hire "qualified teachers not currently in post" to help reduce class sizes, which would in turn "provide educational catch-up and ensure safety for all".
Dr Bousted also urged a more flexible approach to exams next year, "one which learns from the mistakes of this year".
General Secretary of the National Association of Head Teachers, Paul Whiteman said: "This is another alarm bell that the Government needs to pay attention to."
"The Covid-19 pandemic has interrupted education for the majority of children, and schools were already struggling to provide everything children needed before this crisis, damaged as they and other social services have been by a decade of austerity." Mr Whiteman said schools will "absolutely require" additional support to "play their part in healing the scars" left by the pandemic.

The head teachers' union is also calling for a temporary ban on fining parents and guardians if their children do not return to school. Mr Whiteman said: "If you are a parent and you are worried about safety, a fine is unlikely to make you feel any safer."

The Department for Education has said fines for school absences would only be used as a "last resort" in England. In a statement, the department added: "Throughout the pandemic we have invested in remote education, providing devices, routes and resources for the children who need them most and why our £1bn Covid catch-up package will tackle the impact of lost teaching time, including targeted funding for the most disadvantaged students."