How teachers can take care of their mental health during Covid-19

Wow. This is a first.

Never have we faced such a tough and unknown situation than the one we are all going through now. Covid-19 has changed the way we live, work, socialise, shop and commute in a way none of us would ever have imagined.
With so many restrictions, constant changes and hearing negative news it can have an impact on your mental health and well-being.

Stress, anxiety and fears of how the pandemic will affect our future and everyone around us can easily creep up on us without even realising. Now, more than ever it is vital that we take care of ourselves.
Working in education is probably one of the toughest challenges at the moment and one where there is a huge amount of certainty.

Follow these top five tips to help you keep in control, calm and focused.
1. Keep talking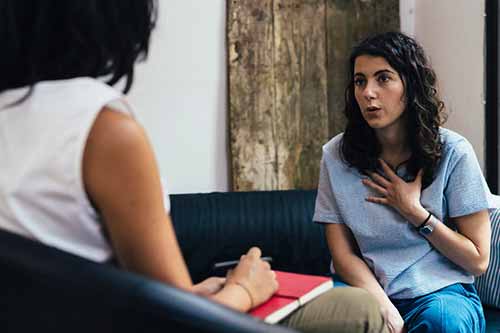 One of the best things to do when you are feeling overwhelmed is to talk.
Talking helps to ease your worries and help you see things from a different perspective. Have a conversation with your manager or a member of the senior team, it will help them see things from view and provide the support you require. It's also good to talk to friends and family, although they may not be able to change things at work, they can help to give you advice and sometimes it's nice to talk to people outside of your school colleagues without the fear of being judged or worry about any implications your concerns may have.
It's equally important to keep talking to your students and check-in with them of how they are feeling. Young minds are constantly developing and taking in new information, however many of them won't have the emotional capacity to handle or process this in a healthy way.
If you can encourage all the staff to adopt the same practices, it can really help the well-being of the whole school.
2. Stay on top of basic things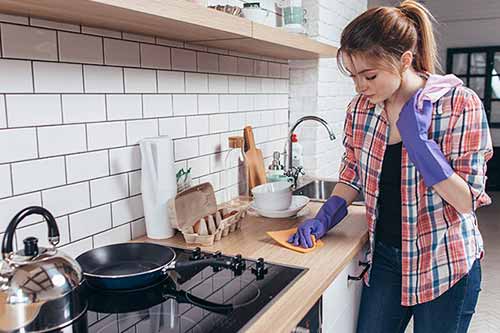 Daily life mustn't stop or change. It's really important to keep on top of basic things like shopping, cleaning, laundry, eating, sleeping and exercising. If you keep up with the little things, you'll be able to handle new changes and extra tasks that come your way.
3. Stay connected in the correct way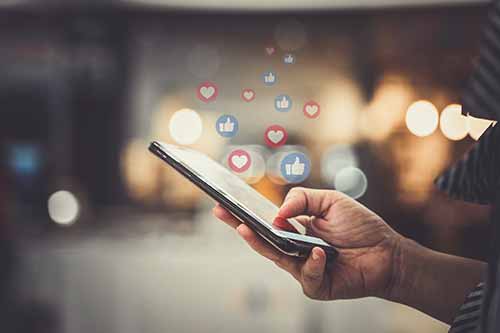 With so many restrictions in place you can easily find yourself locked away and out of touch with friends and family. Use the technology and social media around you to keep in touch with people remotely. And, if social media becomes too overwhelming then it's okay to disconnect for a while.
4. Be kind to yourself


We are all constantly learning a new situation which is ever-changing. Don't be hard on yourself if you're struggling to adapt to new ways of working. Not only will you be faced with your fears and emotions, but also new types of reactions from others. You wouldn't be hard on children when they are learning new things in the classroom, so why be hard on yourself?
If you find yourself having to take on more responsibilities, or work a different way. i.e. teaching via online videos, try to keep what you are doing simple. Don't over complicate your work or do things that are not necessary, keeping to the basics will help keep the pressure off yourself.
5. Plan time for you – and only you


This looks different to all of us, but it's vital to regularly take time out for yourself.
During the day try to find a few minutes in the day for a bit of peace or get some fresh air. Even if it means taking 10 minutes out to eat lunch without having any distractions around you.
Find small moments in the week to distract yourself and switch off from the things that are affecting your mind. There are lots of things you can do which don't require a lot of investment, such as:
- Going for walks, bicycle rides or even a class at the gym. If going out is not an option; join a fitness class online
- Jigsaw puzzles – doing a bit at a time will give you the motivation to complete it
- Painting, making a collage, embroidery, pottery
- Playing an instrument – there are lots of tutorials on YouTube
- Cooking, learning a new dish or just experimenting with different foods. There are tonnes of social media groups, recipes and videos online showing you step by step guides
Whatever you do, remember the time is for you, no one else. It's tempting to keeping looking at our phones, to stop temptation, switch off your phone and leave it another room.
We all need time to reflect, relax and recharge; after all, we're only human.
Further guidance and support can be found by visiting the following websites.
The government have provided extra mental health support for pupils and teachers - https://www.gov.uk/government/news/extra-mental-health-support-for-pupils-and-teachers
The Education Support Partnership supports all staff in educational settings with mental health and well-being - https://www.educationsupport.org.uk
The NEU has published a guide on protecting mental health during Covid-19 - https://neu.org.uk/coronavirus-what-you-need-know-staff-mental-health-and-wellbeing
MIND is a leading mental health charity that provides support to anyone experiencing mental health problems - http://www.mind.org.uk/
Related articles
Taking care of your mental health during lockdown