Getting a teaching job: Coping with the interview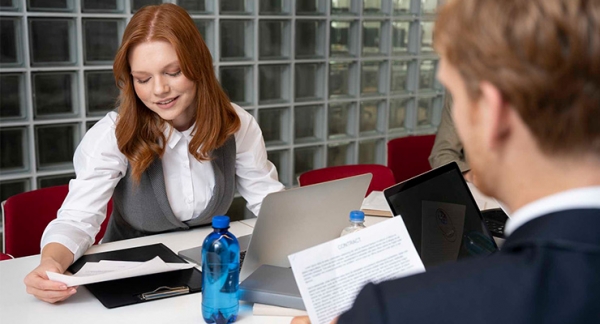 Being accepted for a teaching job in London and the south east is a dream both recent graduates and teachers looking to return to the profession after a spell pursuing other interests share.
No matter what stage of your career you are at, in order to get your next job you are going to need to perform well in your interview.
Here is some interview advice you can be thinking about while you apply for teaching vacancies.
Have a positive mindset
Most people find the interview process to be a bit daunting. It helps if you can relax and focus on what it is designed to achieve as part of the school's recruitment process. Interviewers are not trying to trip you up and look for a reason not to employee you, just the opposite in fact. The interview is there to give you the best possible opportunity to go into more detail about the skills and experience you listed on your application. After all, if the school was not impressed by you, they would never have asked you to come to the next stage. Use the time to demonstrate all of your strengths and achievements, while mentioning other positive aspects such as ambitions.
The interview is also there for you as a candidate. Often it is the first chance you will get to see how you will fit in with heads and other teachers and see how this individual school will help you progress as a teacher.
Be prepared
Plan this interview like a lesson. Be totally familiar with the job description and know how your own experiences in teaching correlate with what the school is looking for. This is the minimum requirement, but to impress you need to research the school. Looking at the Ofsted site to see its latest reports and find out the school's CVA score is a good place to start, but also be aware of less quantifiable information such as the school's ethos or aims. Take time checking their website and get hold of a prospectus.
If part of the interview process involves you being given an invitation to visit the school, you must take it and make the most of the opportunity by talking to teachers and staff. This will not only help you get an idea of what the school is like, but will also inform your ideas about what sort of candidate the school is looking for.
A final matter you can keep abreast of before your interview is wider teaching issues, such as curriculum and policy changes. These could form the basis of some of the interviewers' questions.
Perfect your interview technique
If you are still on a teaching course, your tutor or mentor will be able to do mock interviews with you, but if you are looking to return to the teaching industry, you will not have this luxury.
There are plenty of ways you can improve on your own, however. List in easy-to-remember bullet points your strengths and how they relate to the role. Practice answers with these strengths in and focus on your delivery and body language. Remember, questions are likely to be open such as: What qualities do you a good teacher needs? What are your major strengths and weaknesses as a teacher? What are your career targets? You can ensure you are not stuck for words by knowing what you want to say beforehand.
Re-read your application form and see if there is anything you would like to clarify or elaborate on during the interview.
First impressions count
No matter how good your application is, you can spoil it in the first two minutes of an interview. Dress as smart as you can, get a good night's sleep and don't be late.